Significant legal changes have taken place – will you be affected?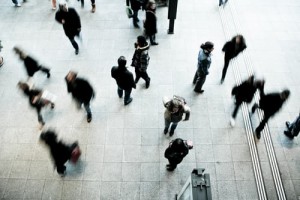 We have heard a lot in recent years about the underpayment and unacceptable conditions forced on vulnerable workers by unscrupulous employers.  As from 1st November 2019, new laws are about to become effective in Victoria, following the introduction of similar new laws in Queensland and South Australia.
From 30th October 2019, it will now be illegal:-
for a Provider to advertise or operate its labour hire business if the Provider is not licensed;

for a Host to hire staff from an unlicensed Provider.
The penalties for being in breach of this legislation ranges from $130,000 and three years' imprisonment for company directors and individuals to $500,000 or more for corporations.
Each of the three States which currently have labour hire regulations administer a publicly available register of licensed Providers.  Access to those registers is free.
Overview of the new legislation
We are familiar with the poor pay and conditions for people who are hired on a casual or contract basis, or who are foreign workers and others involved with the 'gig' economy.  The Labour Hire Licensing Act 2018 (Vic) was introduced to regulate the operation and use of labour hire services to protect workers dependent on gaining work through intermediaries.
The Act creates three categories of person:-
Workers who are natural persons seeking work through an agency;
Providers that operate a business to provide Workers to Hosts;  and
Hosts that hire the Workers from the Providers.
What a Provider needs to do
Apply for a licence
Each Provider is required to apply for and hold a current licence in each regulated State (Queensland, South Australia and now, Victoria) in which the Provider conducts its business.  The application for a licence is quite involved. Its purpose is to determine:-
the identity of the principals who operate the Provider's labour hire business;

whether those principals are 'fit and proper' persons;  and

the overall size, health and focus of the Provider's business.         
Pay the licence fees
Once granted, the licence is valid for three years and, if still relevant, a renewal request can then be submitted.
The cost for obtaining the licence in Victoria for the 2019/20 financial year is:-
| | | | |
| --- | --- | --- | --- |
| | Application fee | Annual fee | Renewal fee |
| Tier 1 (turnover up to and including $2 million) | $1,599.48 | $1,110.75 | $1,599.48 |
| Tier 2 (turnover between $2 million  and $10 million) | $4,265.28 | $2,962.00 | $4,265.28 |
| Tier 3 (turnover more than $10 million) | $7,878.92 | $5,450.08 | $7,878.92 |
Observe the terms and conditions of the licence
(a) There are mandatory annual reporting obligations which a Provider must meet.
(a) Inspectors from the Victorian Labour Hire Licensing Authority have the power to inspect a Provider's records at any time.
What a Host needs to do
Check the Register before engaging a Worker from a Provider
As it is illegal for a Host to use the services of a Worker provided by an unlicensed Provider, a Host will need to ensure that all Providers they deal with are licensed.  Before engaging a Provider, Hosts can determine if a Provider they plan to use is licensed by checking the online Register of Licensed Labour Hire Providers – https://register.labourhireauthority.vic.gov.au – then select the tab for "Find a Registered Provider".
If the proposed Provider has not been licensed, a Host can determine if the Provider has applied to be licensed, by checking the separate online list of "Applications received".  
Notify the Authority of Unlicensed Operations
Hosts are permitted to make an objection to a licence being issued to an applicant.
Additionally, if a Host has a complaint, concerns or information about unlicensed Providers or the mistreatment of Workers, the Host can inform the Authority by completing an online form or by phoning the Authority on 1300 545 200.
What a Worker needs to do
Check the Register to ensure your Provider is licensed
If a Provider is not licensed, it may be difficult for a Worker to obtain work and to receive the appropriate pay and conditions for their work.  Accordingly, a Worker should check the Register to ensure their Provider is licensed.
Notify the Authority of Unlicensed Operations
If a Worker has a complaint, concerns or information about an unlicensed Provider, a Host using Workers supplied by an unlicensed Provider, or the mistreatment of Workers, a Worker can inform the Authority by completing an online form or by phoning the Authority on 1300 545 200.
Exemptions
There are some exemptions from the Victorian Regulations such as:-
the provision of a secondee on a temporary basis;
where the Provider and the Host are part of the same corporate group;
where the Worker is the sole director or one of two directors of a corporate Provider and the Worker is involved in the management of the Provider or shares in the profits of the Provider;
public sector employees who may be seconded, transferred, provided or made available to work for another person or entity;
the provision of students who are completing their work experience training, their structured workplace learning arrangement or a practical placement;  or
the provision of students who are undertaking work or services under a vocational placement programme.
The Queensland and South Australian regulations have some overlap with the Victorian regulations as to exemptions and, in South Australia, the scope of the regulations is soon to be narrowed to avoid unintended consequences where the workers supplied are not likely to be exploited.
Penalties for Breach
Unlicensed Providers can face substantial fines, with a maximum penalty for a natural person being more than $120,000 and for a corporation exceeding $500,000.
Hosts who enter into an arrangement after 29 October 2019 with a Provider who is either unlicensed, has not applied for, or who has been refused a labour hire licence, face substantial fines ranging from a maximum in excess of $120,000 for a natural person to in excess of $500,000 for a corporation.
There are also significant penalties for persons who seek to enter arrangements with suppliers aimed at avoiding or circumventing obligations that would otherwise be imposed by the Act.  Avoidance arrangements must be reported to the Labour Hire Authority.
Monitoring the licensing scheme
The Labour Hire Authority will have a team of inspectors who will promote compliance with, and will enforce, the licensing system.  Inspectors will have a range of powers to ensure compliance with the scheme and, where there are reasonable grounds, will be authorised to:-
enter and search premises;

examine and seize anything suspected of being connected with a possible contravention;

inspect, copy or take extracts from documents on the premises and make images or recordings;

seek the assistance of other persons; and

where necessary apply to the Magistrates' Court for a search warrant.
Summary
The scope of this legislation is very broad and the consequences for transacting with an unlicensed Provider are steep.  Clients should examine their own operations and those of other businesses with whom they deal to ensure the application is made without delay if the type or nature of their business sees them fall within the scope of these regulations.
Please feel free to give us a call on 03 9899 9300 if you would like help with the above.
by Castle Legal Pty Ltd                                                                                          Partnering with you to get it right.